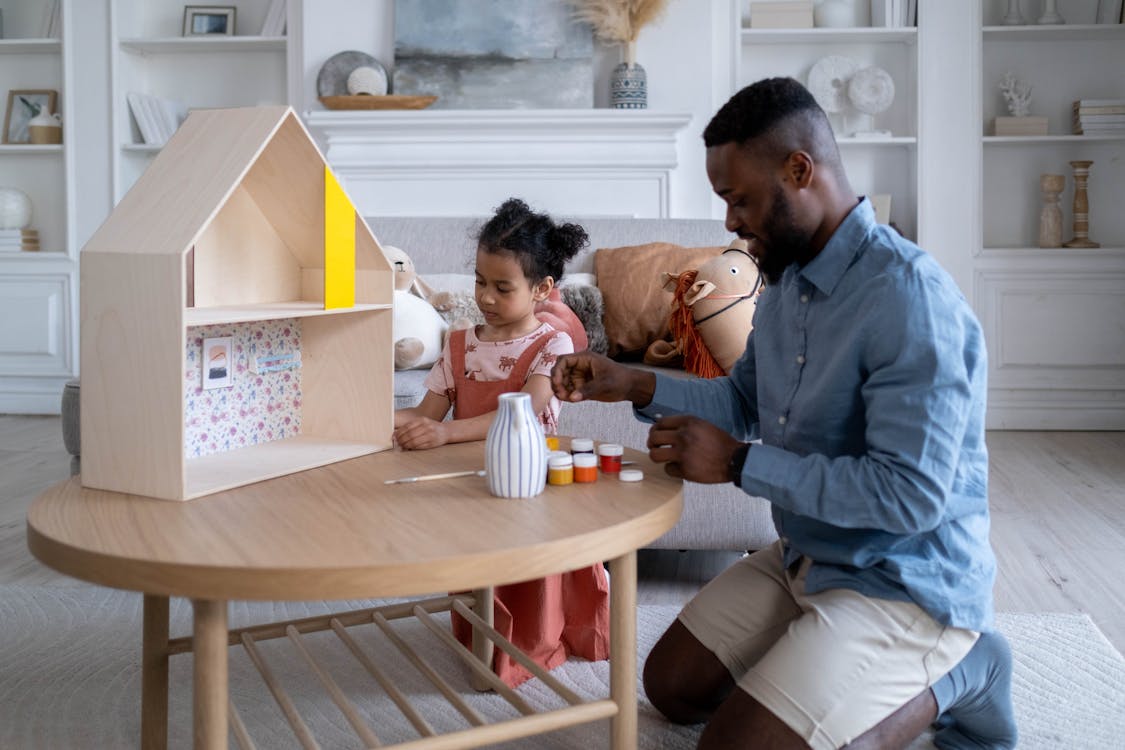 It can be hard to keep kids occupied when stuck inside on a rainy day in Round Rock, Texas. With a bit of creativity, it's possible to provide them with hours of fun. Here are some ideas for screen-free indoor activities that keep your kids entertained.
Cooking Lessons
Cooking or baking with your child can be a great way to bond. It's also an excellent activity for teaching them about measurements, following directions, and patience. Younger kids can help mix ingredients or decorate cupcakes. Kids can help with more advanced tasks, such as chopping vegetables or measuring liquids, as they get older. They learn new skills and feel proud of their delicious accomplishments.
Arts and Crafts
Another indoor activity that your kids will love is arts and crafts. It is a great way to spend some quality time together, but it's also an excellent opportunity to nurture your child's creativity and encourage their imagination. If you need some inspiration, you can find craft ideas online and make many crafts from things you already have around the house. So get out the crayons, glue, and construction paper, and let your child's creativity shine!
Board Games
Board games are a great way to entertain kids of all ages. Not only are they fun, but they're also educational. Games such as Candyland or Chutes and Ladders can help younger kids with counting, colors, and matching. Older kids can enjoy more challenging games that require strategic thinking, such as chess or Monopoly. Board games are an activity that the whole family can enjoy together. If you don't have any board games at home, many local libraries have them available for loan.
Indoor Garden
Creating an indoor garden is a great way to bring the outdoors inside on a rainy day. It's also an opportunity to teach your child about the plant life cycle and how to take care of plants. Sow some seeds in pots, or buy small plants, and let your child help water and care for them. Start with a few easy-to-grow plants, such as herbs, lettuce, or sunflowers. Encourage your child to water the plants and watch them grow and bloom over time. Gardening is a fun activity that can brighten up any room in your house.
Pretend Business
This activity is perfect for the budding entrepreneur in your family. Help your child set up a pretend play business, such as a flower shop or clothing boutique, and let them be in charge. Your child can explore their creativity by coming up with a business name, logo, and other fun designs. For a pretend clothing business, you can show your child how to use a free clothing logo design tool to customize a logo with their choice of font, color, and business name. Help them create flyers or business cards to "advertise" their business. They'll have fun pretending to be their own boss!
Hours of Fun
These are just a few ideas for screen-free indoor activities to keep your kids entertained. With a bit of creativity, you can provide them with hours of fun on even the rainiest days in Round Rock.
For parent resources on keeping your children safe, visit Photo Find MCC.