TheOnlineReview is a leading authority of independent reviews of the latest products and services. Our expert analysis and practical solutions help you make better buying decisions.
TheOnlineReviews mission is to provide timeless and useful information on strategies, news, tips, products and services.
TheOnlineReview will help guide you to the latest and best products and services available online and is put together by the Online Review team.
Our staff of reviewers and editors, each with a specialized portfolio of products and services, researches the marketplace and assesses the best choices.
We focus on the needs of buyers by developing content that is unbiased, credible and thorough. The products and categories we include and recommend offer clear and valuable consumer benefits.
We're committed to clarity and transparency about how we work and how we present information and advice.
The Team: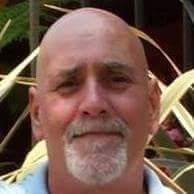 Randy Cartwright, CEO, Editor in Chief
Randy is the founder of TheOnlineReview and since the very beginning has held almost every position in the company, including Editor in Chief. His current position of CEO, Editor in Chief and General Manager gives him the responsibility for publishing, revenue and development. He is also still TheOnlineReviews biggest fan.
"I love being able to share my knowledge with our readers, knowing that the work we do will save them time … and disappointment."

Kerrie Williams, Senior Editor
Kerrie was promoted to Senior Editor in 2017. As an avid cook and fitness fanatic, Kerrie's specialties are in those areas, although she also loves working on any reports for home – especially vacuums and appliances. She is the mother of three children and takes an active interest in products for parents of young children, especially those that keep children safe or making parenting a bit easier.
In addition to all of the above, I really enjoy digging into the science behind our health and beauty reports, like multivitamins, diets, diet supplements, and creams and lotions. I feel like a big part of my job is to reject the hype and present just the facts so consumers can make the most informed decision.
Contributing Editors:

Charlene Lorraine
Charlene is a full-time third grade Teacher and a freelance writer and has never looked back. She has been writing for TheOnlinReview since 2009, while also working on financial matters, and food. She loves Ecofrugal Living and focuses on ways to save money and live green at the same time.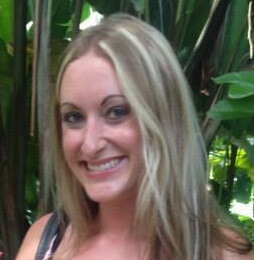 Rachelle Marie
Rachelle is a full-time Nurse and a medical editor at TheOnlineReview. This includes health news, special reports, videos, mobile applications, tools, and health reference material. Rachelle writes for TheOnlineReview on topics including women's health and fitness. She also loves dogs.

Josh Cartwright
Josh, pens his thoughts on what it takes to write for TheOnlineReview and express his voice that readers may or may not agree with. Josh's goal is to guide others along the journey of becoming healthy individuals who will, in turn, have healthy relationships and families.

Justin Michael
Justin, author of Birth of a Hero, was born in California and grew up in Roseville. He currently lives in Round Rock, Texas. He love's tech! He's unashamedly geeky about it. So he will tell you what he thinks in a fair, unbiased way. That's what he's about.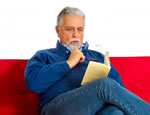 Randy Gill, CME, Chief Marketing Editor
Randy Gill is a content marketing professional and developed an inbound marketing and sales platform that helps companies attract visitors, convert leads, and close customers. Previously, Randy worked as a marketing manager for a tech software startup. He graduated with honors from West Valley College with a dual degree in Business Administration and Creative Writing.